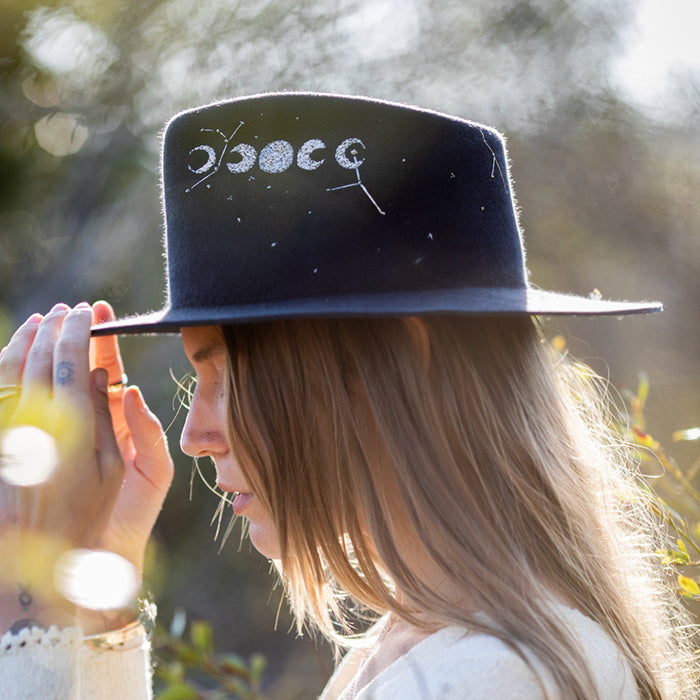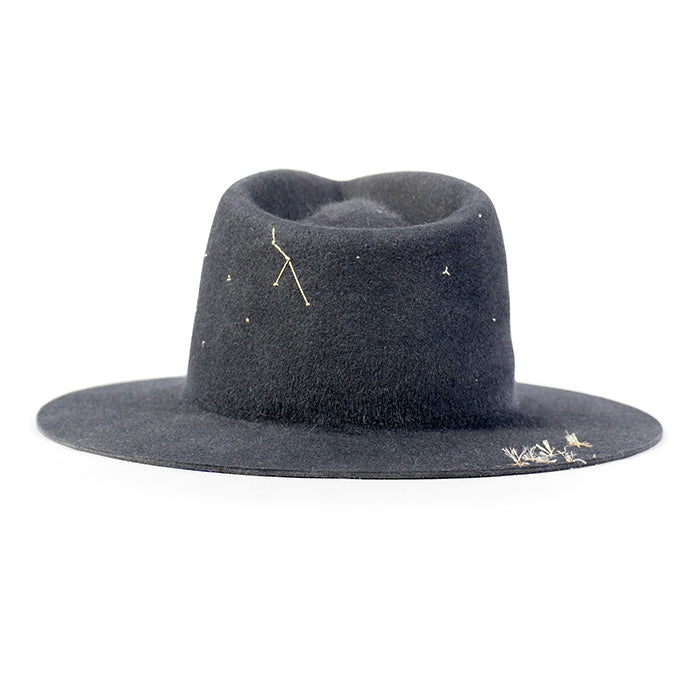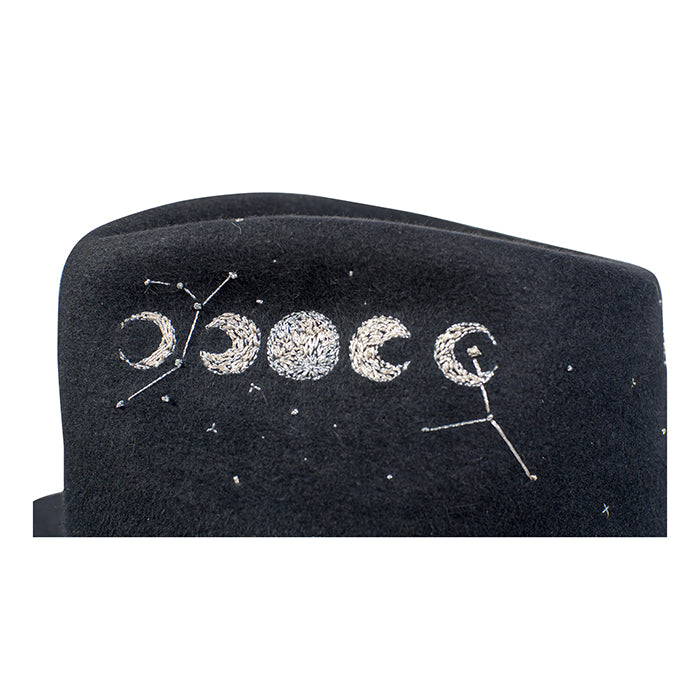 $1,575.00
$0.00
Moon Phases
Once you are attuned to the Moon, you can activate her innate and magical powers.

This hat holds 6 of the moon's phases; Waxing Crescent, Waxing Gibbous, Full Moon, Waning Gibbous, Waning Crescent in embroidery and the New Moon is represented by the empty space of the brim.

It also includes 2 small, custom, astrological signs.
This hat is set for 48 hours with Selenite crystal (a highly spiritual stone) that has been set out under the full moon. Selenite is said to awaken the crown chakra and clears out negative energy so you can reach for the angelic realm.

Crown: 4.25"

Brim: Any width [Shown as 3-1/2")

Ethically sourced beaver felt in a western weight (shown in navy)

5 hand embroidered moon phases (these can be custom to specific dates)


2 small astrological signs

Custom hand embroidered sweatband (you provide up to 6 words)

Nebulae printed lining

Made to order & handcrafted in our Ojai, California Studio.
Please expect your hat in 6-8 weeks.
Size: Once you've placed your order - you'll receive an email with instructions on how to measure your head and add your personalized details.
If you have questions, please email studio@satyatwena.com.