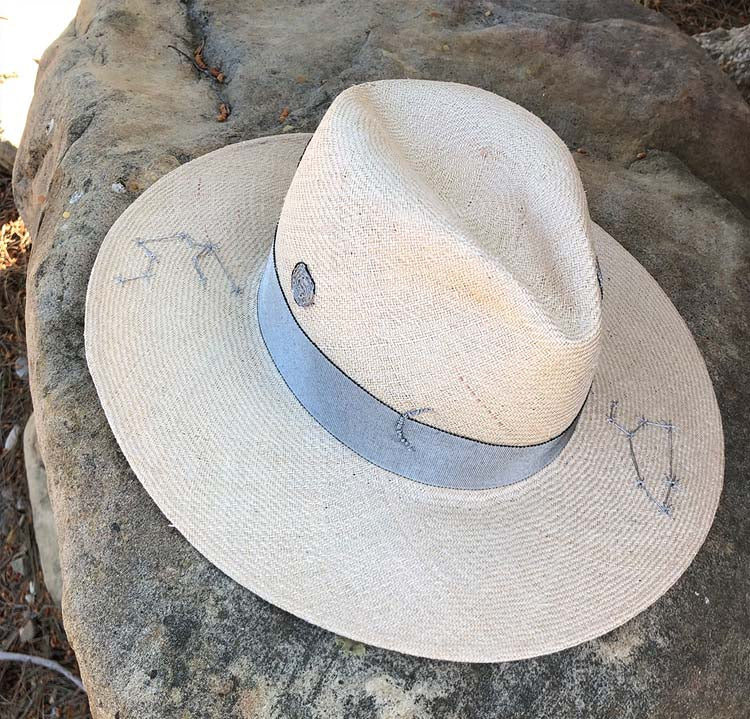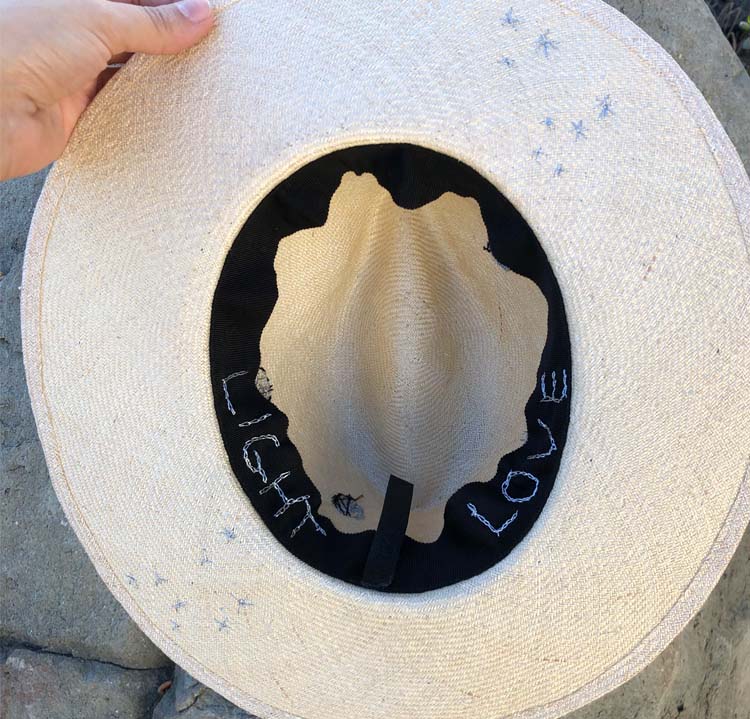 $895.00
$0.00
Custom Moon Astro Hat (straw)
Made to order.

Special Balibuntal straw hat stitched with either silver or gold metallic thread.
Provide us with up to 5 special events in your life...
your birth date, your child's birth date, that special day when you... and we will embroider that date's moon phase onto your hat. Plus we will add stars and up to two astrological signs...

Made in our Ojai California Studio.

Size: Once ordered, our studio will email you instructions on how to measure your head to ensure hat fits.

If you have questions, please email studio@satyatwena.com.