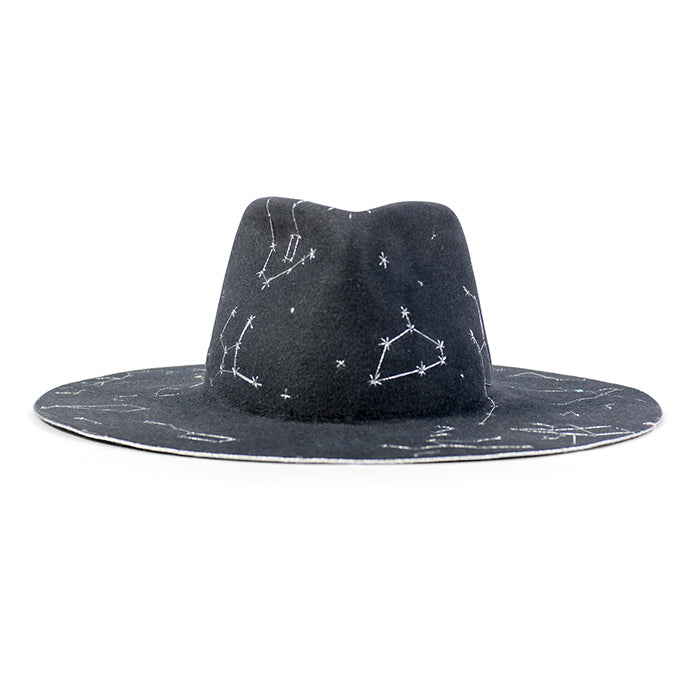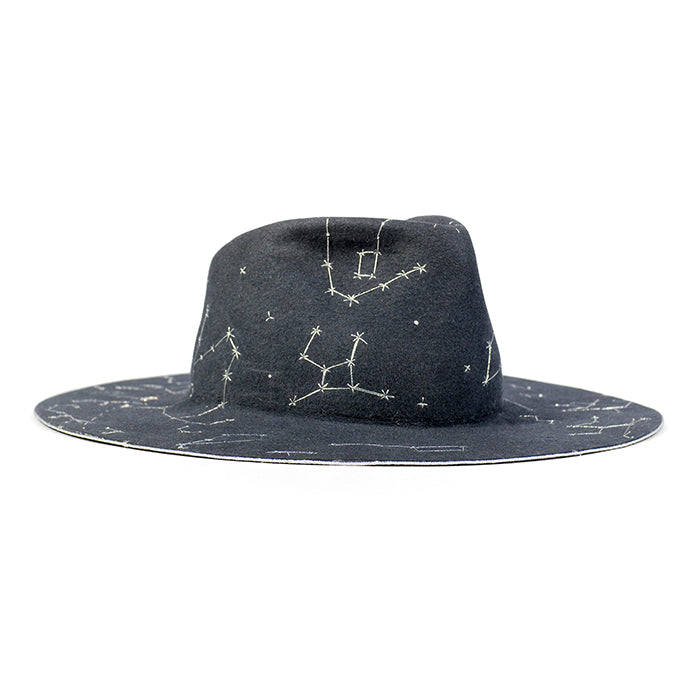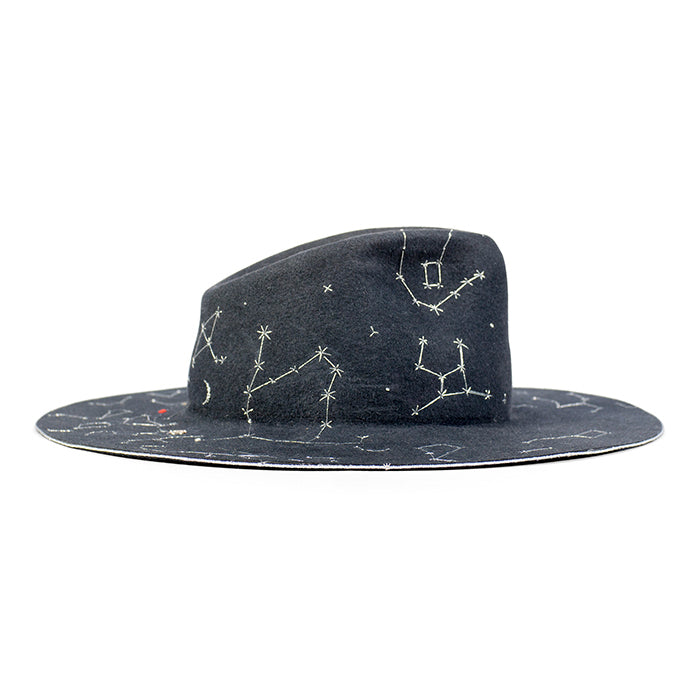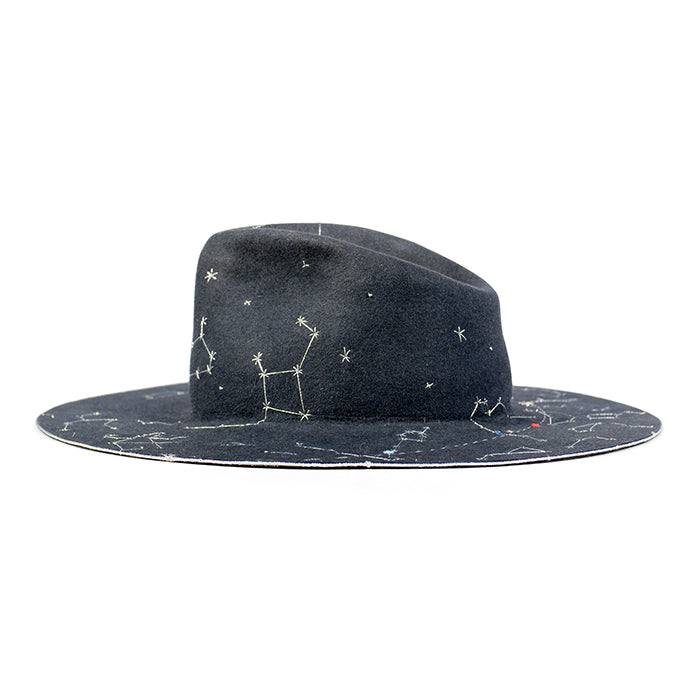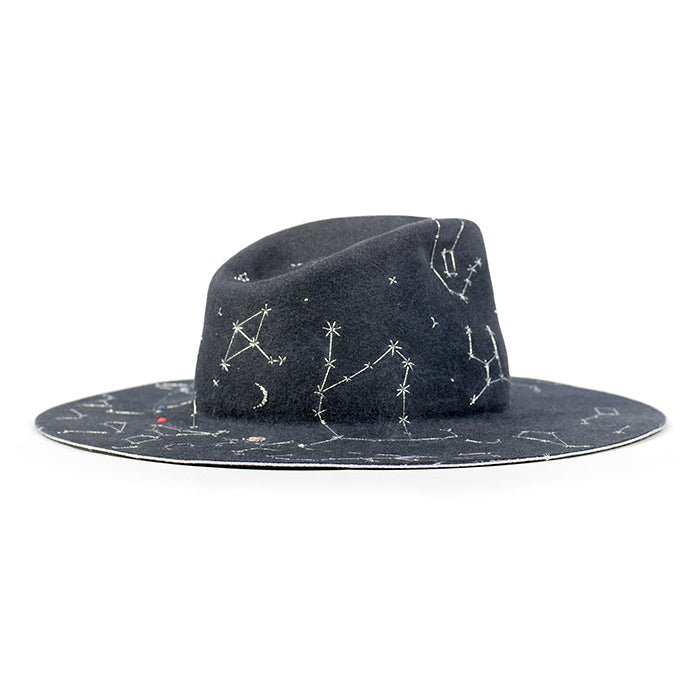 $2,575.00
$0.00
Night Sky - Your night sky charted onto a hat
The immortal moment
when the entire universe aligned for you
charted & crafted onto a hat.
The alignment of the stars, planets and moon at a specific time and place is immortal. We chart that moment in space and hand embroider each element (planet, constellations, stars, moon and the ecliptic plane) onto your hat with a special number of stars.
The hat shown is the night sky the moment my daughter was born. I decided to add 33 stars (my age the day she was born) - I will wear this hat until she turns 18 - then it will be given to her as an heirloom.
Crown: 4"

Brim: your choice of width (shown 4" wide)

Western weight beaver

Hand embroidered stars (up to 50), planets, moon and constellations (this takes over 30 hours)


Hat edge: handmade silver rope attached to the edge of the brim

Custom hand embroidered sweatband (you provide up to 6 words)

Nebulae printed lining (or custom print lining)

Made to order & handcrafted in our Ojai, California Studio.
Please expect your hat in 6-8 weeks.
Size: Once you've placed your order - you'll receive an email with instructions on how to measure your head and add your personalized details.

If you have questions, please email studio@satyatwena.com.