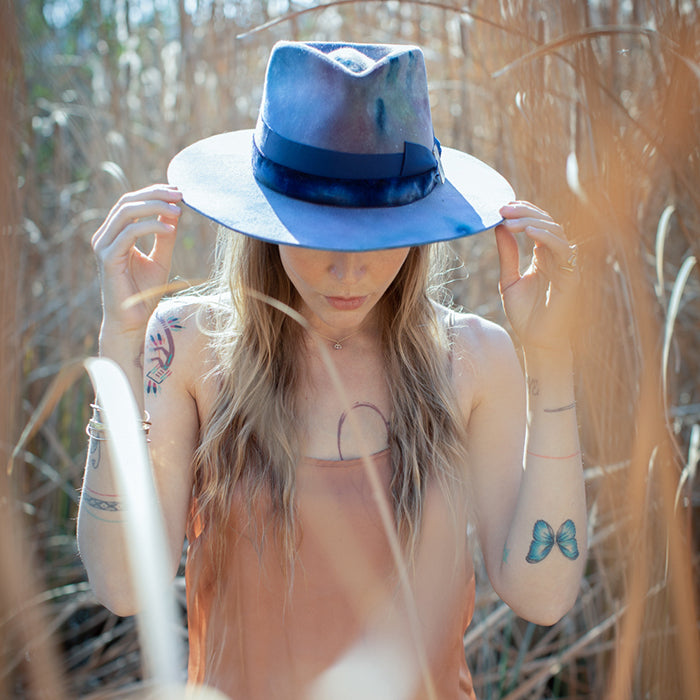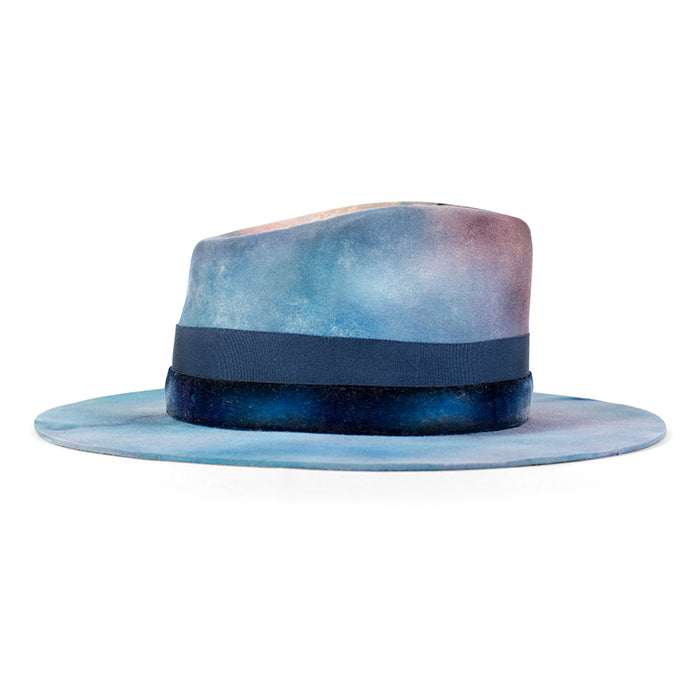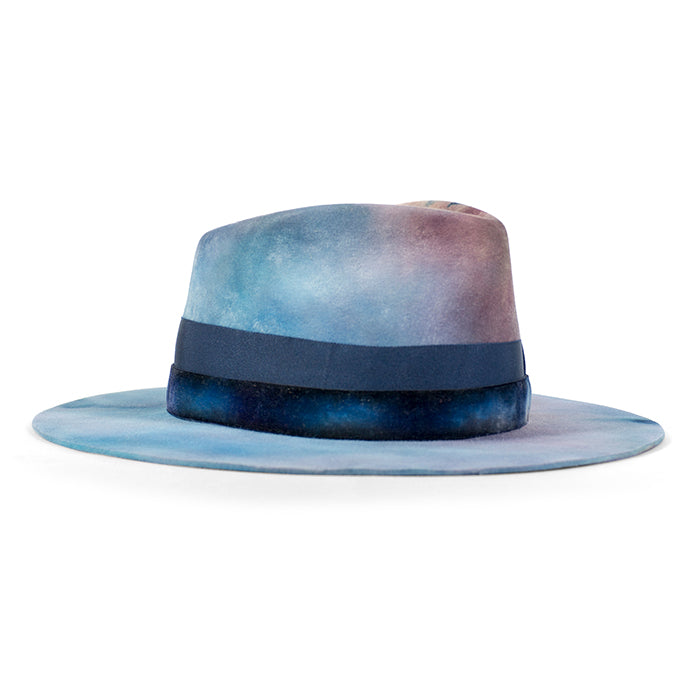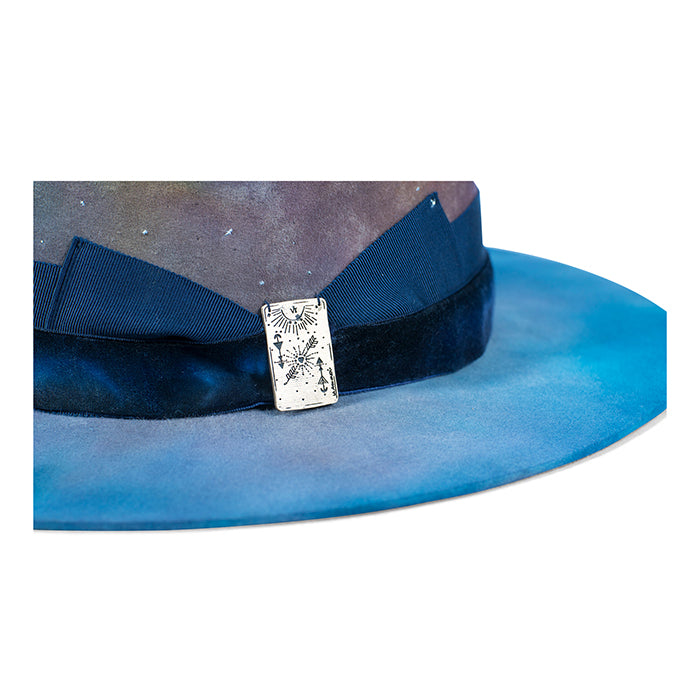 $2,500.00
$0.00
[Limited Edition] Nebula I
Inspired by the colors of "Elephant Trunk" Nebula - The Elephant's Trunk Nebula is located in the constellation Cepheus about 2,400 light years away from Earth. It serves (or at least, once served) as a star nursery.

Please note, each hat is a one-of-kind creation, unique with its own personality (due to the wild, creative and magical nature of dyes). No two hats will ever be the same - I love this method of dyeing because of the beautiful surprises you get.

Crown Height: 4"

Brim Width: *your choice* Shown as 3-½"

Ethically sourced soft beaver felt in a western weight hand dyed with ice 

The dyeing process takes over 12 hours

Velvet hand dyed

Medallion

(your choice) 

Custom hand embroidered sweatband (you provide up to 6 words)

Nebulae printed lining
Made to order and handcrafted in our Ojai, California Studio.

Please expect your hat in 6-8 weeks.
Size: Once you place your hat order - you'll receive an email with instructions on how to measure your head.
If you have questions, please email
studio@satyatwena.com
.