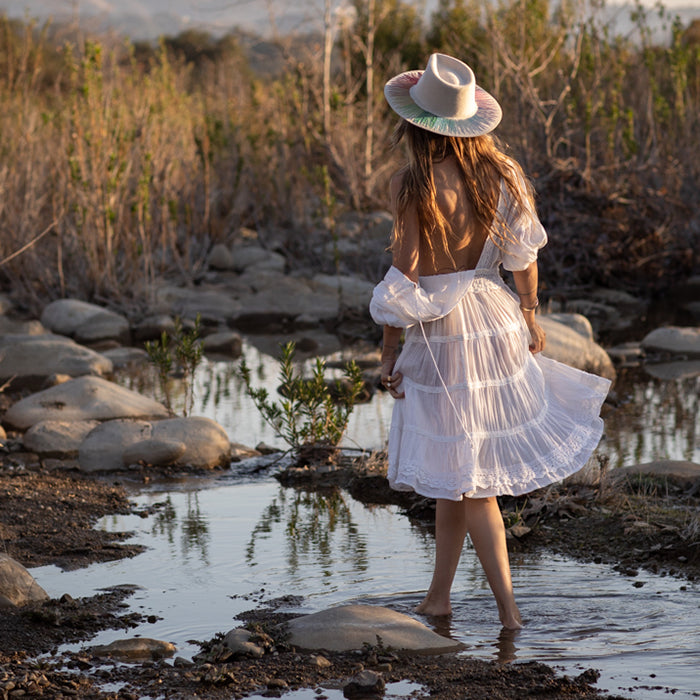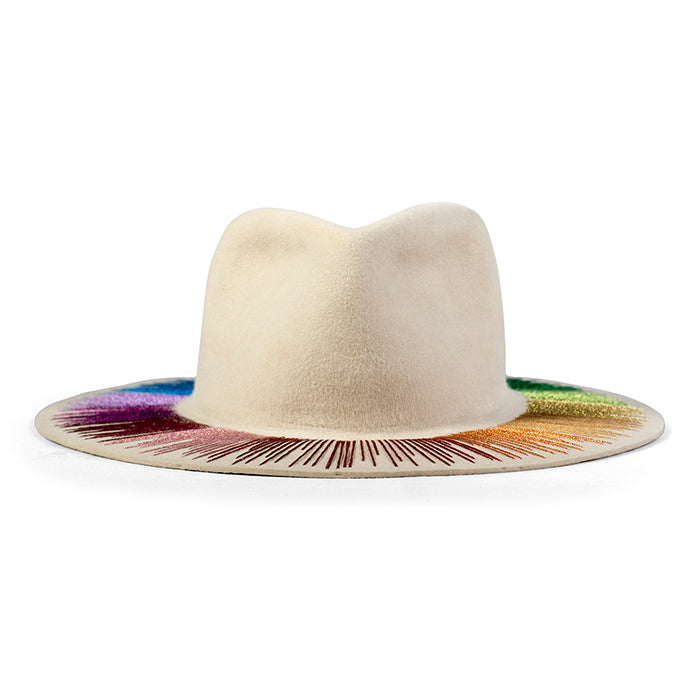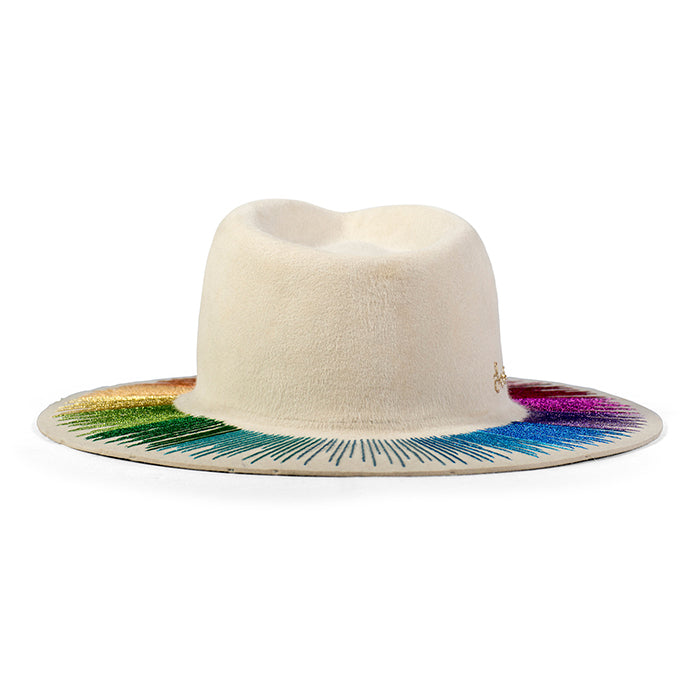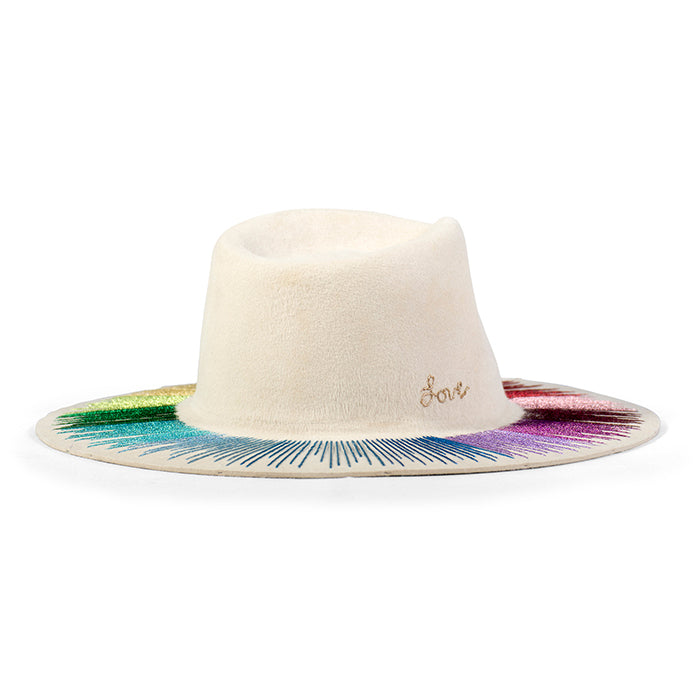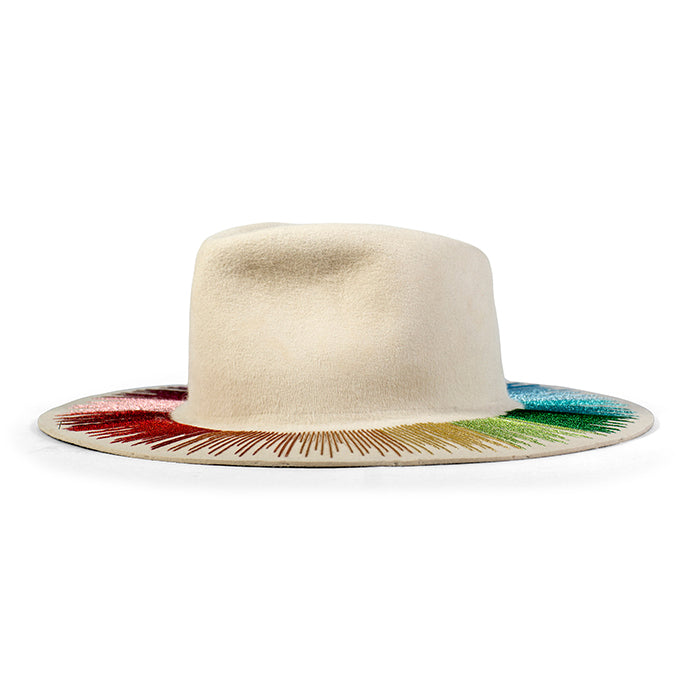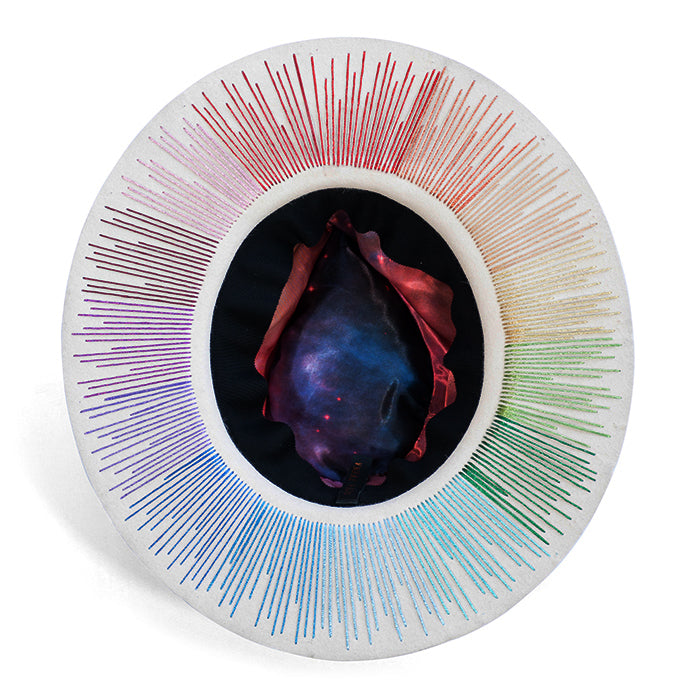 $1,775.00
$0.00
Rainbow Halo
My son, Sage, was born on the most beautiful moon with a rainbow halo around it.
A local Chumash leader told me it was called ts̓apʰa sa'awhay 'the moon with a ring around it'.

The rainbow is a symbol of unity and of an ongoing desire for peace.
Crown Height: 4"

Brim Width: Your choice [Shown as 3-½"]

Western weight beaver

(made in your choice of color)


Hand embroidered rainbow halo

Goldwork word on the back "love"

Custom hand embroidered sweatband (you provide up to 6 words)

Nebulae printed lining
Made to order and handcrafted in our Ojai, California Studio.
Please expect your hat to take 6 weeks to hand craft.
Size: Once you've placed your order - you'll receive an email with instructions on how to measure your head and add your personalized details.

If you have questions, please email studio@satyatwena.com.